"We all have the multiplex potentiality of shamans within us. Collectively I call this the "Shaman Within." What is needed in this time is to ignite it; to wake that potentiality up; to activate and orchestrate it so that we can each and together shape-shift our world in heart-open and earth-honoring ways. That's what Wounded Healer School is about. " -Mikkal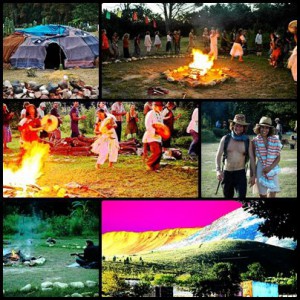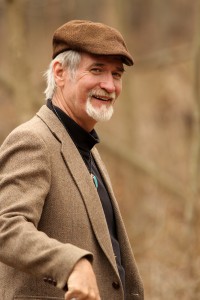 Welcome to our Website. Crows Nest Center for Shamanic Studies sponsors communities in the USA, France and Belgium, and South Africa. Spontaneous communities have grown up around our Wounded Healer Workshops in these countries, with seasonal events. This website will introduce you to the mission, life, photo displays, and some of the resources of Crows Nest communities.
We live in exciting and unusual times as a planetary species on all fronts, ecologically, geographically, economically, culturally, politically, psychologically and spiritually. It is up to us to respond to this opportunity for making a Global Shift. It has been my priviledge and synchrodestiny to play a role in the founding and nourishing of Crows Nest communities. For more than three decades my field has been to study the psycho-spiritual genius of shamanism across cultures and historical periods, which is itself a goldmine of human potentiality, exploring how to alter consciousness to tap our unlimited wealth of possibility which yearns to come on line, be accessed, downloaded, expressed. It can help us each to step into our power to make a difference in the world together–co-creatively. My disciplines as a Jungian psychologist and medical anthropologist have helped formed this knowledge and skill set, but my own initiations and direct experience have given it the deep substance and have most powerfully shaped what is now the vision of Crows Nest Wounded Healer Schools, in USA, France, Belgium, and S. Africa. In public schools we have learned about evolution as a external biological process. Visionaries like A.N. Whitehead and Teilhard de Chardin taught us to see the inner evolution that has begun a long time ago with our ancestors as a sacred evolution, which now becomes the major force of evolution in the future. Jung saw the shaman as a prototype of the individuation process—inward evolution on this planet has its probable origin there-in. The shaman within us all is our evolutionary – alchemical lab. Enjoy your exploration of this website, dedicated to helping together create a Global-shift that is heart open and earth honoring. You are invited to join us in this work that is so much needed as we face the planetary challenges and opportunities of 2012 and beyon
-Mikkal
About Crows Nest Center for Shamanic Studies.
Crows Nest (Michigan/USA) is home base for C. Michael Smith, Ph.D., (aka Mikkal), an internationally recognized pioneer in the synthesis of Jungian psychology and Shamanic Healing. His most widely known book is "JUNG AND SHAMANISM IN DIALOGUE: Retrieving Soul / Retrieving the Sacred." At Crows Nest, in Michigan, Mikkal conducts his USA based workshops, retreats, and individual apprenticeship intensives. This website also includes Mikkal's training and apprenticeship programs, and the intentional heart-centered and earth-honoring shamanic communities in France, Belgium, and South Africa. All together they are known collectively as Crows Nest International.