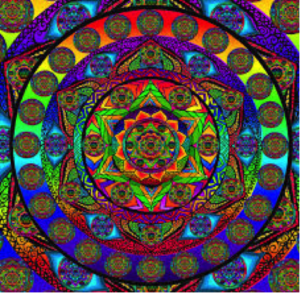 July 13 – 16 (4 Day Intensive): Wounded Healer School and Sacred Breathwork
Wounded Healer School is guided by this paradoxical principle. "If you want to be a Healer, heal yourself. If you want to be healed, become a Healer."
This annual four day intensive will allow a deep initiation into the work of the Wounded Healer. It begins on Thursday evening with n opening circle and sacred fire, followed by shamanic journeying, and a medicine sweat for those interested. In the course of the intensive a total of 4 Sacred Breathwork Ceremonies are planned, There will be special teaching and breakout sessions. The intensive workshop is the last in the series on PSYCHOSHAMANISM AND THE MEDICINE OF THE HEART.
In the teaching portions of this four day intensive, we will review and highlight all the main teachings of the series, and give participants opportunity to practice some psychoshamanic coaching skills in experiential dyads. This workshop is also good back ground for the new series beginning in September 2017 on DOcTORING THE SOUL: A COURSE ON METHODS OF SOUL RECOVERY, DE-POSSESSION, EXTRACTION, AND PURGATION.
Meals: We ask each participant to bring something to contribute for community meals during the weak.
Camping: most people bring a tent and sleeping bag and use a one of our campsites. Some prefer to role out a sleeping bag in the Medicine Lodge, and sometimes someone likes to use a nearby motel.
Where: A Crows Nest USA
When: July 13 – 16th, 2017
Time: 5pm Thursday through 5pm Sunday
Cost: $350 | $325 Early Bird when paid in full by July 6th
Click here to register and pay
*Upon registration a welcome letter with directions will be sent. If you have any questions, please email admin@crowsnestshamanism.com