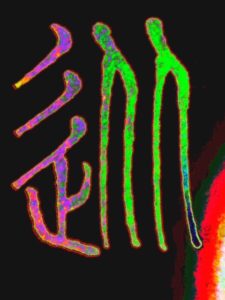 Workshop June 2-4, 2017 PSYCHOSHAMANISM: THE TAO OF YOU & LIVING YOUR ARCHETYPE
Time: Begins 6:30p Friday, Ends 4:pm Sunday
Where: Crows Nest USA
Cost: $250  Click here to register and pay
In this workshop we will draw on the ancient Taoist-shamanic  conceptions of energy movement and polarity, moving with process,  and how this relates to the inner Tao of You, or Your Own Archetype,  the role all of this plays in destiny and fate, in purpose and playful absorption in the moment.  We will explore some ways to find and clarify Your Archetype. The helpfulness of these principles being employed and embodied in psychoshamanic practice will be the central thrust of this workshop. We will also enjoy rich community life in the lush forest setting of Crows Nest in the summertime. Story Telling, Sacred Fire, Sacred Breathwork and Shamanic Dreaming are all part of this workshop.
What To Bring:  journal, pen, drums, rattles, regalia, messas (altar cloths, crystals, feathers, etc) eye-cover, something to lie on (e.g., mat or blanket).
*Please note: Upon registration a welcome letter will be sent to you which will provide additional information.