Psychoshamanism Workshop May 13th-15th, 2016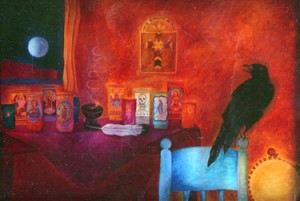 This is the next step of instruction on the Psychoshamanism series, which is the model of Curanderismo as a template for psychoshamanic coaching and healing for apprentices in this program.
Curanderismos is a system of shamanic Healing found in Central and South America and cover a broad range of skills sets and services to clients: everything from massage and energetic healing work, including shamanic journey work, dreamwork, extraction and soul recovery, to midwifery, divination services, and "placticas del corazon" the therapeutic "conversations of the heart (heart-to-heart-talks). We will focus on the shamanic psychology of heart and mind and learn how this becomes incredibly useful in the psychoshamanic consulting process.
Sacred Breathwork will be offered as part of this weekend workshop. For more information on Sacred Breathwork, please visit the Resource page and scroll to the bottom. There are several documents available to read. 
When: Friday May 13th 6pm – Sunday May 15th 5pm
Where: Crows Nest Center for Shamanic Studies
Cost: $300 | $250 Early Bird when paid in full by April 29th
Click here to Register and Pay
What to bring. Bring sleeping bag and personal items, journal and pen,  drum or rattle, eye cover, and something to share for the post-sweat feast on Friday night, and for the evening meal on Saturday night
Upon Registration you will receive a Welcome document which will answer many questions. If you do not find answers to any of your questions, please contact us.